National Service Scheme (NSS)
Narayana Medical has NSS Unit sanctioned by the Dr NTR University of Health Sciences with total Volunteers strength of 200, drawn from the all the years of MBBS students. The NSS unit organises various community-based health awareness programs. It is also actively involved in organisation of health care for the adopted community villages and urban slums.
I. MEDICAL CAMPS:
Maternal Health and Child Care: Narayana Advanced Approach for Child Health (NAACH).
Training on Basic Life Support Techniques
Differently abled children clinical examination & treatment
Know your Nutritional Status and BMI
Hand washing Training camp
II. SWACHH BHARAT MISSION & Environmental cleanliness:
Cleanliness Drive in the medical college campus
Tree Plantation
III. HEALTH RELATED AWARENESS:
Breast Feeding Week
Pulse Polio Awareness Drive
Awareness of Pregnant Women on importance of Nutrition
Rally on Plastic use reduction
IV. PERSONALITY DEVELOPMENT PROGRAMMES
(A) Leadership Training
(B) Life Skills Education for Adolescent youth
Programme Co Ordinator NSS:
Dr. Bhaskar Singamsetty
Assistant Co Ordinator
Dr P J Sasi Kumar
Blood Donation Camp organised by NSS Unit of Narayana Medical College. The camp was inaugurated by Dr Vijaya Mohan Reddy, CEO.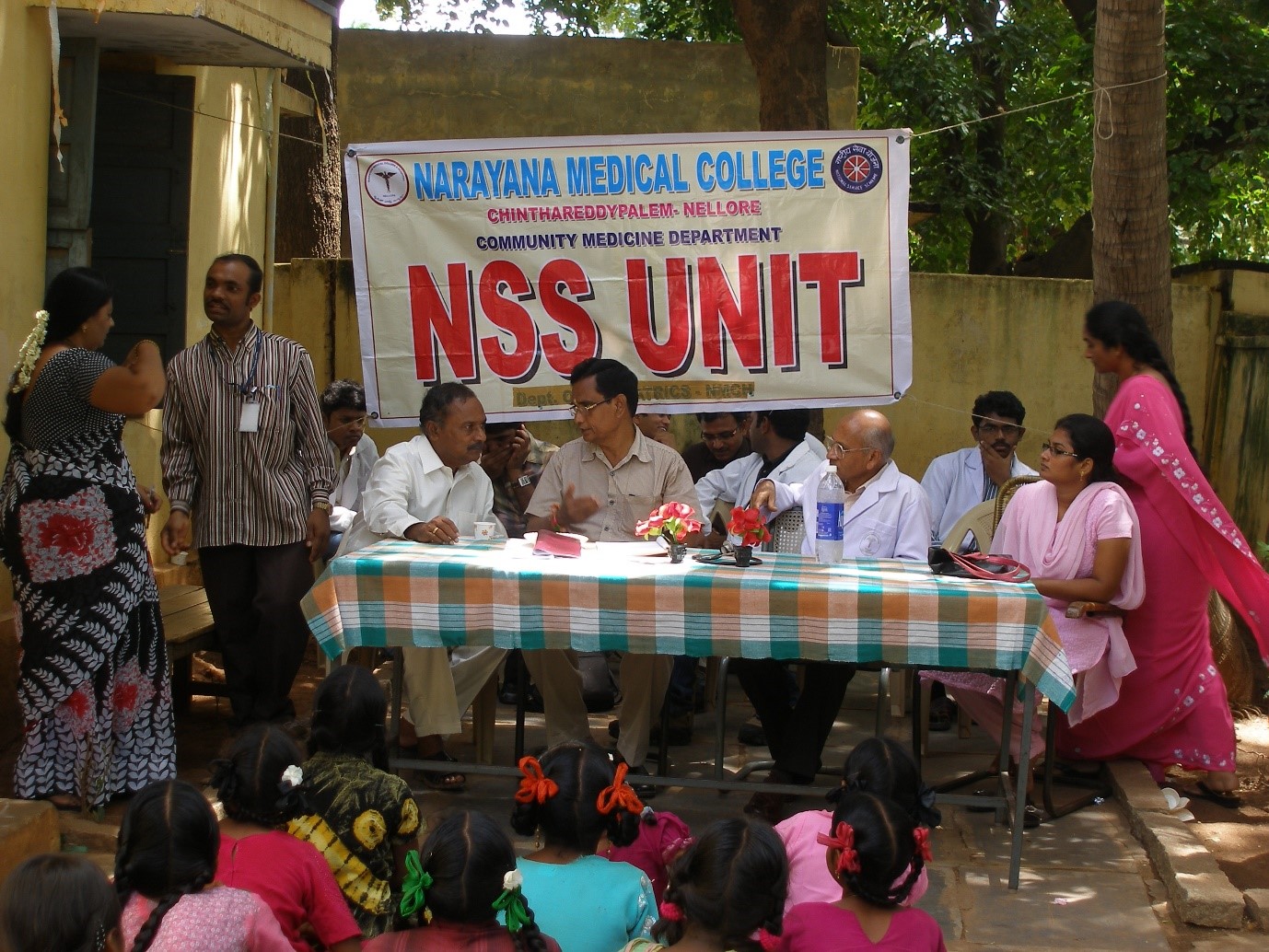 Organisation of Differently abled children health Examination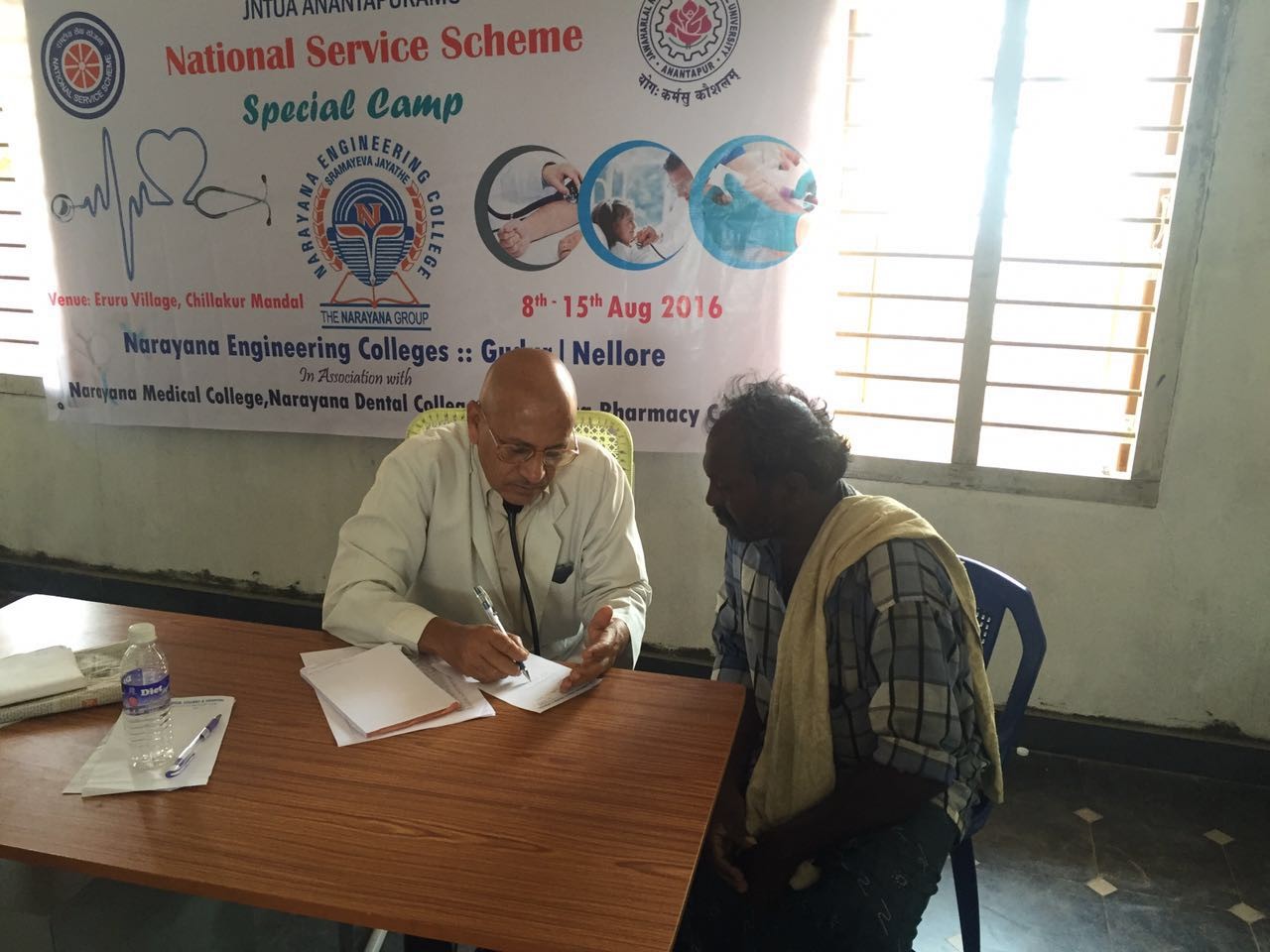 General Health Camp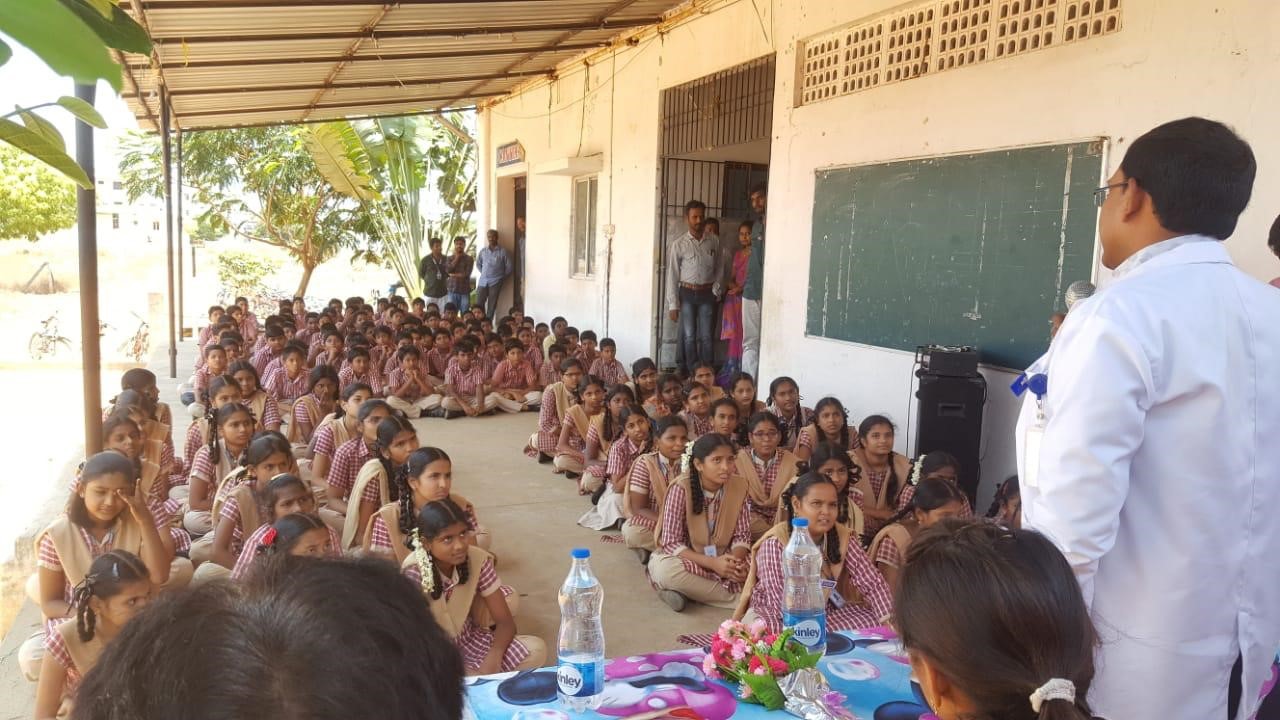 Reproductive Health Education for Adolescent Girls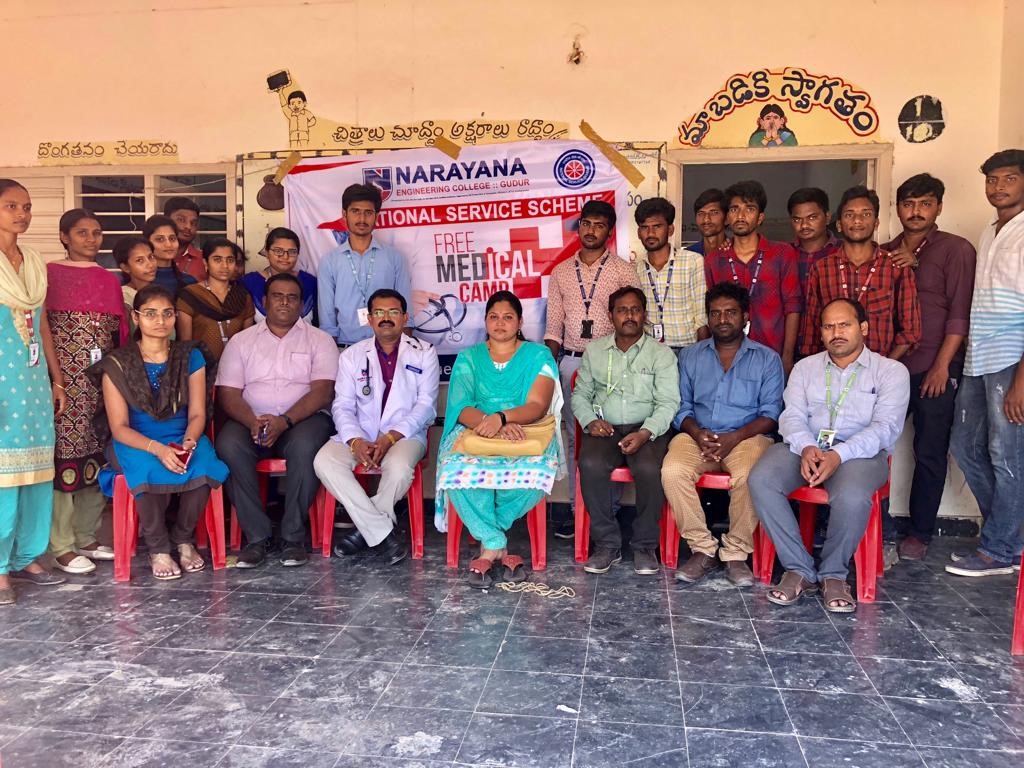 Child Health Free Medical Camp at School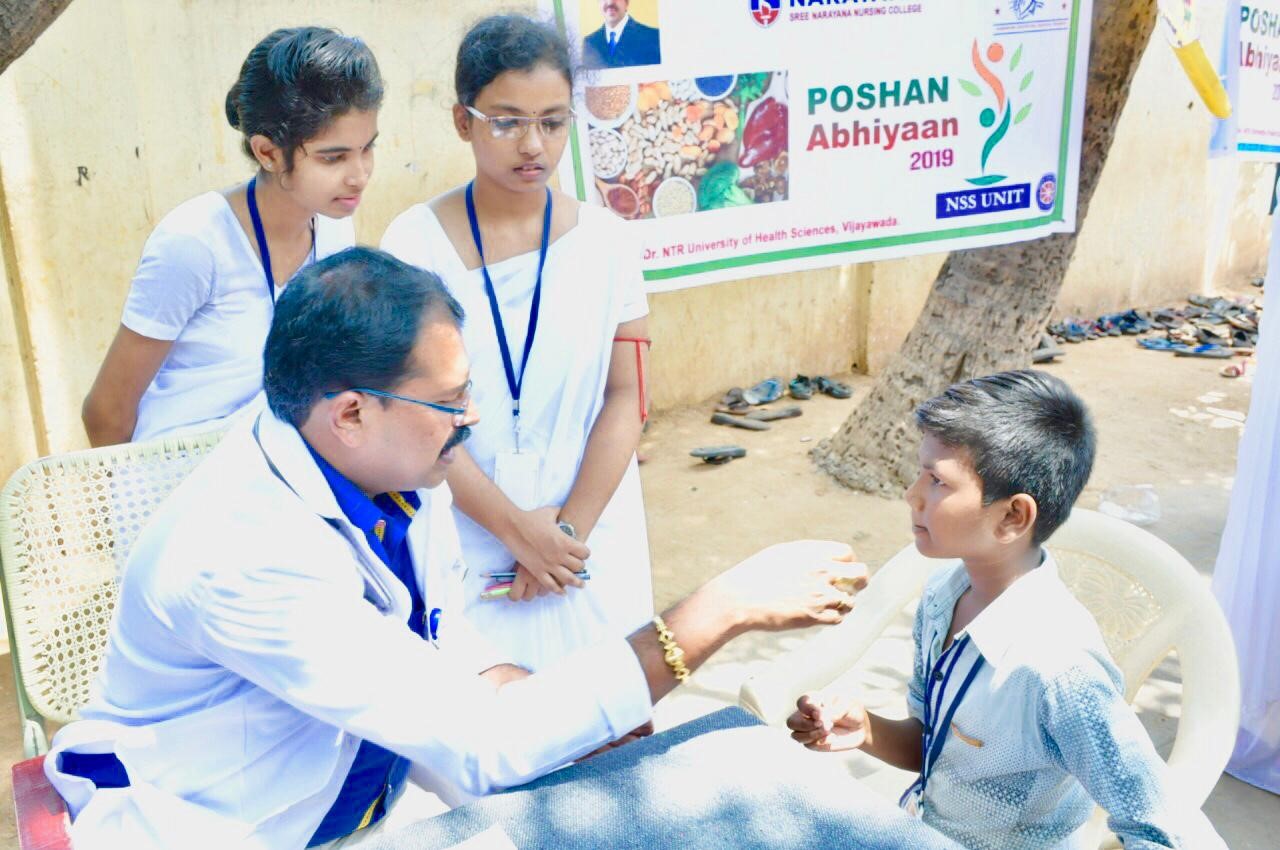 Child Nutrition Camp and Health management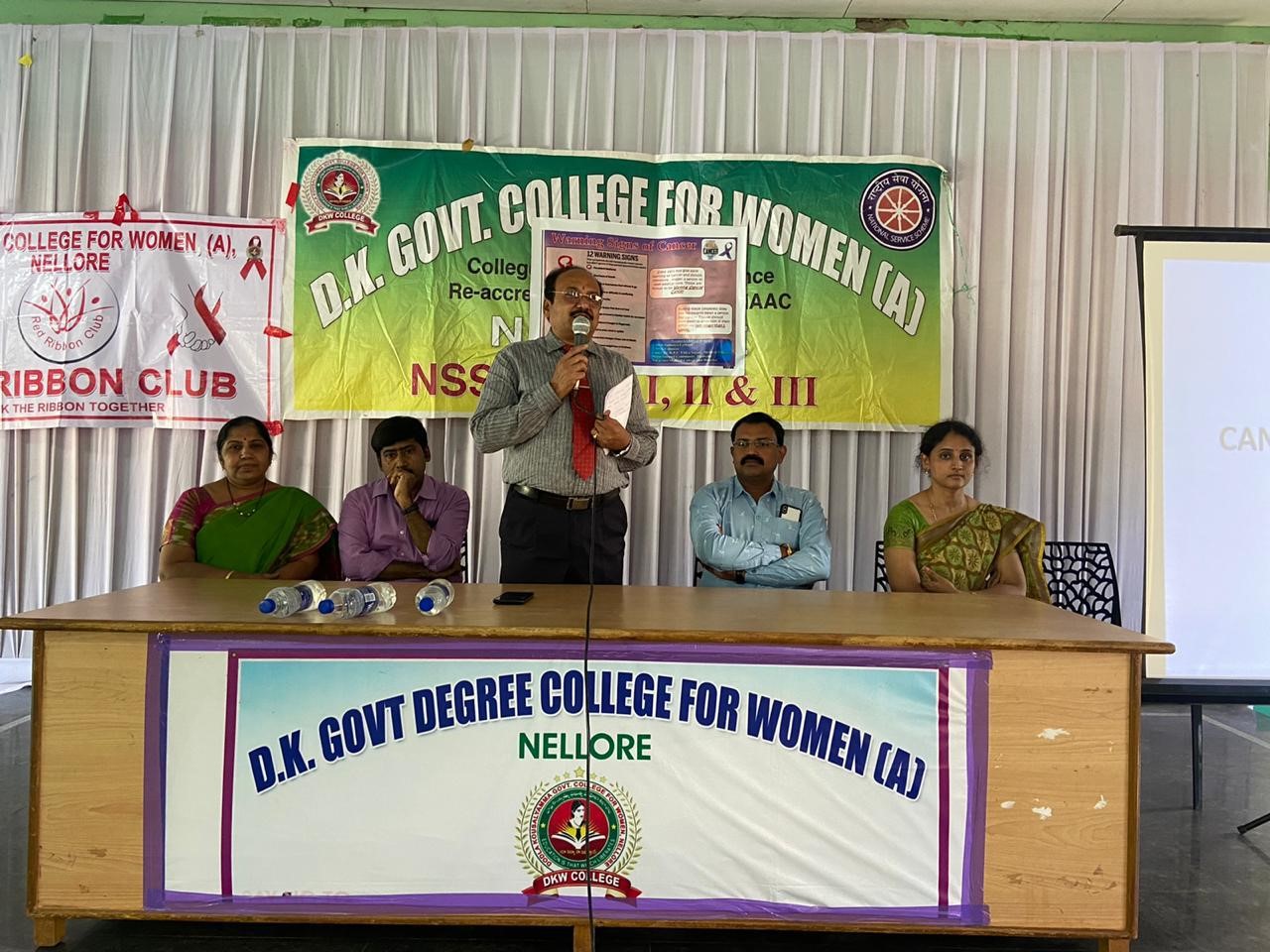 Reproductive Health Awareness Program: Degree College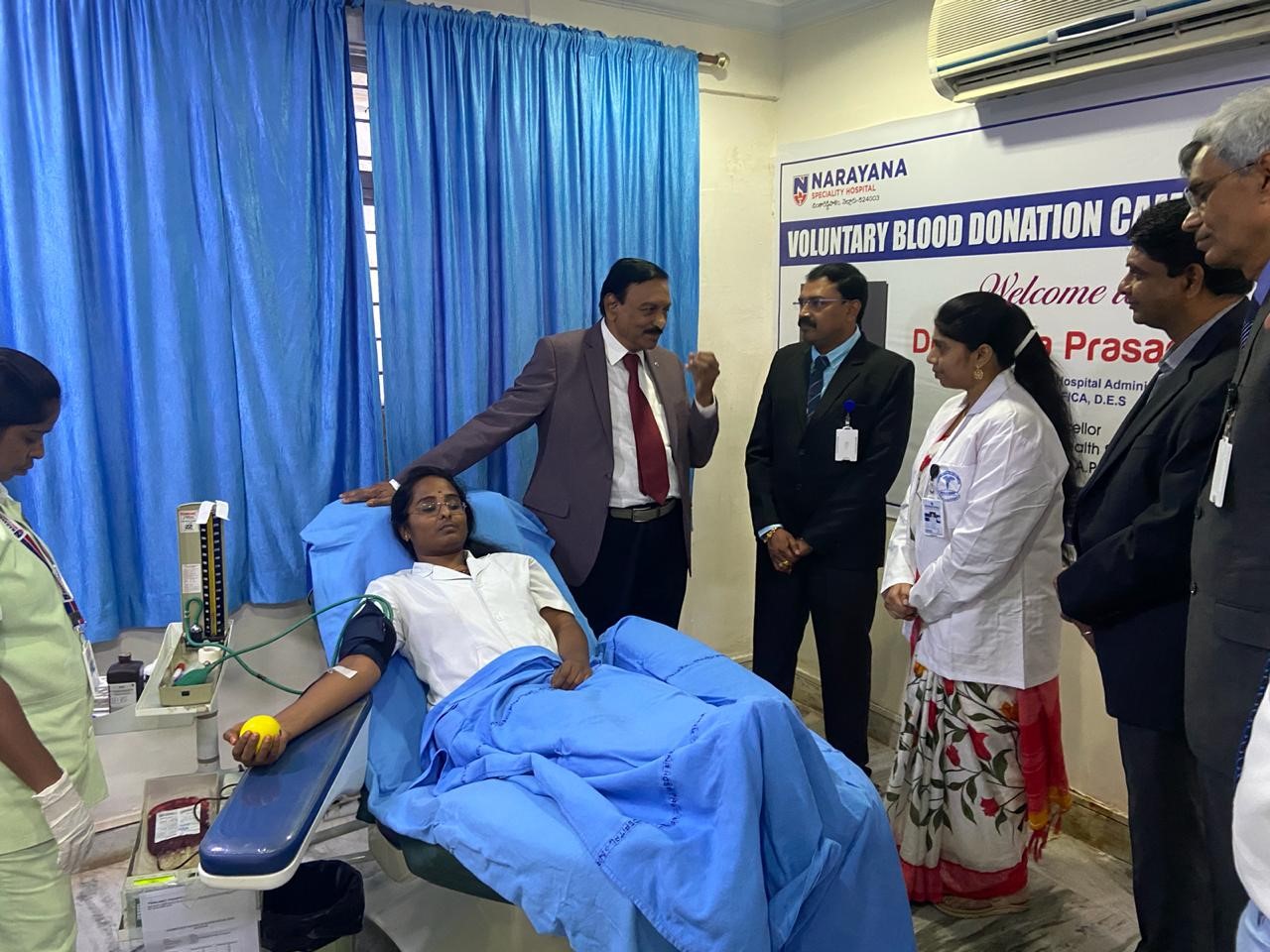 Blood Donation Camp Inaugurated by the Hon Vice Chancellor, Dr NTR University of Health Sciences